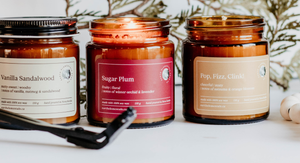 Holiday
---
Look for our new holiday collection coming in October 2023! 
A perfect gift idea for some special on your list, whether it's one bar for a stocking or the boxed set. Feel good knowing that the gifts you select from us are artisan crafted by mother and daughter with sustainable and ethically sourced ingredients that are earth friendly, cruelty free, toxin free and safe & gentle on skin.
---
Sorry, there are no products in this collection.